See How You Can Relieve Stress With
Guided Meditation
Stress is now officially a serious disease. More and more people are stressed out and don't know what to do about it. Stress triggers the fight-or-flight response in your body and causes the release of cortisol, the primary stress hormone.
If you are experiencing stress, tension, anxiety or worry, you've come to the right place.
My Stress Relief Guided Meditation can relieve stress as long as you follow the instructions. All you have to do is commit 30 minutes to allow yourself enough time to totally relax. This is more beneficial to you than watching the evening news, soap opera, Monday Night Football or the morning newspaper!
You see, my guided meditation process induces the relaxation response – the exact opposite of the fight-or-flight response (stress) in the brain. The relaxation response was first researched by Harvard professor Dr. Herbert Benson and is used widely to treat stress.
By purchasing my 30 minute Stress Relief Guided Meditation for $9.97 you can reduce your stress quickly and effectively.
In my audio recording  you will be able to download a 30 minute meditation that will allow you to learn the relaxation response and therefore reduce your stress. The easy to follow process in the audio recording will train you to do a self-guided meditation.   Here is what you will experience and learn quickly:
How to breathe deeply from your abdomen
How to bring your attention into your breath, body and feelings
How to create a relaxing scene for you to return to at will
How to scan your body to achieve a state of total relaxation
How to recognize stress and the causes of stress
How to breathe into the stress and let it go
Your Investment In Yourself Is Only $9.97
We are offering the Guided Mediation for Relieving Stress at a low introductory price of $9.97.  Click here and start your stress reduction today.  Like all or our guided meditations, you have unlimited use.

Guided Meditation Audio Recording (~30 minutes)
As an additional bonus, you will also receive the keys to guided meditation when you subscribe to our email list. The first three keys will arrive almost immediately. The fourth key will be sent to you three weeks after you begin, so please be sure to sign up to receive this bonus.
When you sign up for our email list, information about meditation including blog posts, special offers and updates will come to your inbox. For example, another one of our recordings is about losing weight and you may know someone that this could help!
The Guided Meditation Process
The guided meditation process consists of seven easy to follow stages. You will learn how to prepare for listening to the recording in the instructions after you download it.
As with all my guided meditations, if you are not satisfied, email me in the first 30 days and I will refund your money.
What Other People Are Saying About Guided Meditation Recordings
Here is what one student said about the guided meditation for achieving her goals:
Jerome Freedman's, website, videos and especially the daily meditation process helped me to open up my intuition to realize my feelings and be sensitive to new directions in life.  I just cannot get enough of these meditations.  I use my iphone to listen when I am on the road.  Just love the process. ~ Mary D.
Here is what another student said about the guided meditation for symptom relief:
It's just like having this wonder force field around me. It was fascinating… It was very wonderful… I was really, really grateful… What was extremely powerful for me was the customizing especially for me… It was a very deep kind of gift… I am so excited about revisiting it! It was amazing. My whole body felt it… ~ Carolyn D.

Guided Meditation Audio Recording (~30 minutes)
If you have any questions, please click here to send me a message. I will get back to you within 24 hours!
I am confident that you will benefit from this process. Many already have.
Thank you for your order!
May you be calm and relaxed.
Jerome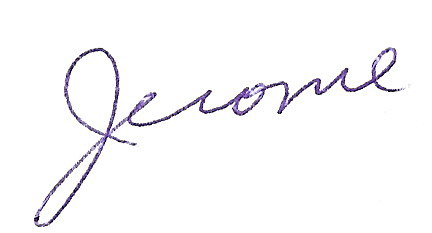 Dr. Jerome Freedman
Customers Who Bought This Item Also Bought