Guided Meditation for Weight Normalization
Many of the weight management systems these days recommend curtailing eating of certain types of foods. This can be a very beneficial approach to weight normalization.
Many of the weight loss programs also recommend a certain amount of exercise. This too is laudable.
Some programs combine diet and exercise and these can be effective.
The best weight loss programs address the mindset of the individual as well as diet and exercise. They take advantage of the well-known neuroscientific evidence that changing the brain changes the body and changing the body changes the brain.
The Guided Meditation For Weight Normalization Recording that you can obtain below addresses your mindset and instills eating habits that support your new mindset.
Mindful Eating
We introduce you to the principles of mindful eating, which is a way to obtain weight normalization without strange diets. In fact, mindful eating is not a diet. It is a way of life. With mindful eating, you experience your food more intensely!
Mindful eating is a subject that is currently receiving a lot of attention these days, especially from the New York Times and the Harvard School of Public Health. One article  asked participants to take a bite of food and put the fork down between each bite! It suggests that you chew slowly and stop talking. Tune into the texture of the food, the color and the wonderful taste.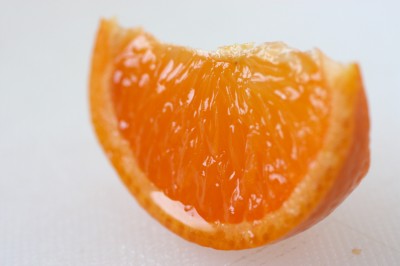 Try this experiment: Take a section of tangerine. Look at it closely. Smell the delightful fragrance of the slice of tangerine. Feel the skin of the slice of tangerine. Examine it from all angles. Then, after spending several minutes doing the foregoing exercises, bite into the tangerine, but only a small bite. Be sure to chew it very slowly. Experience the sputs of tangerine flavor burst into your mouth and on your tongue. You want to be able to observe the remaining part and take note of the tiny, juicy nodules under the skin.
What did you experience?
Guided Meditation For Weight Normalization
The wonderful thing about guided meditation for weight normalization is that it brings you directly to your desired goal pretty quickly!
In fact, when people are overweight or have some other eating disorder, I'm wondering why more people don't use visualization to get better!
The easy to follow process in the audio recording will train you to do it exactly like I do.
Once you clarify your weight normalization goals and activate the deepest levels of your mind through deep relaxation, you will find that you can have the body you desire.
I am offering you the opportunity to download a thirty minute audio recording that I recorded recently for only $9.97!
If you are hesitant to buy this recording because you think thirty minutes is too long, then you are missing out on something much more beneficial to you than the evening news or the soap opera you watch or Monday Night Football or the morning newspaper!
Because this is a guided meditation, even people who can't visualize are able to get their goals.
The process will train you to relax deeply, even if you do not know how to relax at all. I would say that 98% of the people that I teach this technique to come very close to falling asleep during the process. Most actually do!
Testimonials
Here is what one student said about her private consultation with guided meditation:
Jerome Freedman's, website, videos and especially the daily meditation process helped me to open up my intuition to realize my feelings and be sensitive to new directions in life.  I just cannot get enough of these meditations.  I use my iphone to listen when I am on the road.  Just love the process. ~ Mary D.
Here is what another student said about the symptom relief recording:
It's just like having this wonder force field around me. It was fascinating… It was very wonderful… I was really, really grateful… What was extremely powerful for me was the customizing especially for me… It was a very deep kind of gift… I am so excited about revisiting it! It was amazing Jerome. My whole body felt it… ~ Carolyn D.
Benefits of Meditation
I have designed this process so that you and do it yourself after perhaps three weeks of listening to the recording. With regular meditation you can
Learn to relax
Tune into what your body needs to heal
Sleep better
Eliminate stress
Reduce anxiety
Handle your worries
Feel better about yourself
Improve your relationships
Develop compassion
Relieve your symptoms

Achieve your goals
Normalize your weight
Make the right decisions
Find a better job
Inspire self-acceptance and self-confidence
Be a better parent
Recover from illness
Overcome shyness
Increase social intelligence
and many other benefits.
I Am Shouldering All The Risk
You Risk Nothing

You have nothing to lose but weight!
Try Guided Meditation For Weight Normalization for 90 days with a complete satisfaction guarantee.
I want you to be completely happy with your investment.
More than that, I want you to use this guided meditation for at least 21 days in a row and experience a significant reduction in your stress levels throughout your day and the rest of your life.
I believe that this is truly possible.
Guided Meditation Process
The guided meditation process consists of seven easy to follow steps which you will learn in the instructions after you download the recording. One of the steps is called the active segment. This is the portion of the process that takes place once you are completely and deeply relaxed.
During the active segment, you will learn a lot about your body and learn the practice of mindful eating.
Buy Now and receive a free bonus of a guided meditation recording to help you learn to follow your breathing.
As an additional bonus, you will also receive the keys to guided meditation when you subscribe to our email list. The first three keys will arrive almost immediately. The fourth key will be sent to you three weeks after you begin, so please be sure to sign up to receive this bonus.
When you sign up for our email list, information about meditation including blog posts, special offers and updates will come to your inbox. For example, this recording is about weight normalization and you may know someone that this could help!

Guided Meditation For Weight Normalization Audio Recording (~30 minutes)
These audio recordings are brought to you by Dr. Jerome Freedman. If you have any questions, please click here to send me a message. I will get back to you in record time!
I am confident that you will benefit from this process. Many already have.
Thank you for your order!
Sincerely,
Jerome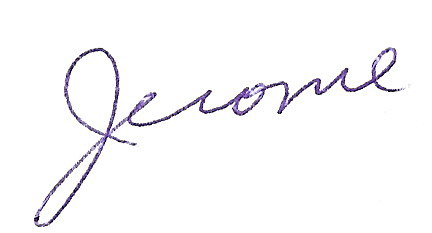 Dr. Jerome Freedman