Can The Power Of Your Mind Help You Heal And Relieve Symptoms?
Do you think that the power of the mind can help cure cancer? Can the power of the mind help relieve symptoms?
I can tell you from personal experience that it definitely can both!
The first story took place in 1976, when my seven year old son, Micah, was diagnosed with Wilm's tumor – a cancer of the kidney.
We were walking in the Arboretum in Golden Gate Park and stopped by our favorite tree. He pointed to his stomach and said that it hurt pretty bad. I should have done something about it at that time, but I only bought him an ice cream cone.
The next week I got a call from his mother as I was preparing to go to Esalen in Big Sur, California with Gabrielle Roth. Micah had been rushed to the hospital and needed immediate surgery for his kidney cancer.
Remembering his pain in the park, I dropped everything else I was doing and headed to the hospital.
Micah's left kidney, the size of a nurf football, was removed. However, the cancer had already spread to his lungs. We were in for multiple sessions of chemotherapy and radiation.
While Micah was recovering in the hospital, I began working with him with the rudiments of the visualization training I had received four years earlier. At the same time, my girlfriend and I would work together on the floor in his hospital room using a similar process.
What astonished me in all of this was the minimal amount of fear I had. My efforts went into visualization practice and finding alternative practitioners to help us out. One of my great findings was Dr. Sheldon Ruderman, a psychologist with extensive training in the Simonton method of guided imagery therapy. Dr. Ruderman took over when Micah was released from the hospital.
Today, Micah is a successful entertainer and computer graphic artist living and working in New York City. He graduated from Stanford University where he participated in music, theater, and majored in values, technology, science and society.
Cancer Strikes Again!
The second story took place on the night before Super Bowl Sunday in 1997.
I was at a party and noticed there was blood in my urine. The next morning I went to the emergency room and was immediately admitted to the hospital. I had been diagnosed with bladder cancer.
Two days later, I had surgery to remove the visible cancer from my bladder in a procedure called transurethral resection of bladder tumor.
By Friday, I was already out of the hospital and doing research on the internet. When I met with my doctor he wanted to remove my bladder and replace it with a synthetic one. I didn't want anything to do with that solution.
A good friend of mine, who was a radiation oncologist at a prestigious San Francisco hospital, led me to a doctor at Harvard University and Massachusetts General Hospital, Dr. William U. Shipley, who was known as the guru for saving the bladder. I contacted him and convinced my medical team to try Dr. Shipley's protocol.
During all of this time, I had been doing and continued to practice meditation and meditation to increase my chances of a complete recovery.
On the vernal equinox, I had a guided imagery session with my therapist that drastically changed the course of my mindset towards my healing. I saw myself walking down a hill knowing that my healing was all downhill from there.
I had a powerful insight about healing. If we are able to relax completely and deeply, healthy cells grow all by themselves. This is the value of meditation: we achieve a state of deep relaxation so that our cells can do whatever they need to recover.
Now, almost sixteen years later, I am free of cancer and still practicing mindful meditation.
In fact, you can do it too!
Guided Meditation To Heal Yourself And Relieve Your Symptoms
The wonderful thing about guided meditation is that it brings you direct to your desired goal pretty quickly!In fact, when people are ill, I'm wondering why more people don't use visualization to get better!
The easy to follow process in the audio recording will train you to do it exactly like Micah and I did to heal ourselves.
Once you clarify your goals and activate the deepest levels of your mind through deep relaxation, you will find that you bring into your life the healing energy you desire.
I am offering you the opportunity to download a thirty minute audio recording that was made in a live session that I did recently with one of my students for only $9.97!
If you are hesitant to buy this recording because you think thirty minutes is too long, then you are missing out on something much more beneficial to you than the evening news or the soap opera you watch or Monday Night Football or the morning newspaper!
Because this is a guided visualization, even people who can't visualize are able to get their goals.
The process will train you to relax deeply, even if you do not know how to relax at all. I would say that 98% of the people that I teach this technique to come very close to falling asleep during the process. Most actually do!
Testimonial
Here is what one student said about her private consultation with meditation:
Jerome Freedman's, website, videos and especially the daily meditation process helped me to open up my intuition to realize my feelings and be sensitive to new directions in life.  I just cannot get enough of these meditations.  I use my iphone to listen when I am on the road.  Just love the process. ~ Mary D.
Here is what another student said about the symptom relieve recording:
It's just like having this wonderful force field around me. It was fascinating… It was very wonderful… I was really, really grateful… What was extremely powerful for me was the customizing especially for me… It was a very deep kind of gift… I am so excited about revisiting it! It was amazing Jerome. My whole body felt it… ~ Carolyn D.
Benefits of Meditation
I have designed this process so that you and do it yourself after perhaps three weeks of listening to the recording. With meditation you can
Learn to relax
Tune into what your body needs to heal
Sleep better
Eliminate stress
Reduce anxiety
Handle your worries
Feel better about yourself
Improve your relationships
Develop compassion
Relieve your symptoms

Achieve your goals
Lose unwanted weight
Make the right decisions
Find a better job
Inspire self-acceptance and self-confidence
Be a better parent
Recover from illness
Overcome shyness
Increase social intelligence
and many other benefits.
Guided Meditation Process
The guided meditation process consists of seven easy to follow steps which you will learn in the instructions after you download the recording. One of the steps is called the active segment. This is the portion of the process that takes place once you are completely and deeply relaxed.
For relieving symptoms, the active segment is guided.
Buy Now and receive a free bonus of a guided meditation recording to help you learn to follow your breathing.
As an additional bonus, you will also receive the keys to guided meditation when you subscribe to our email list. The first three keys will arrive almost immediately. The fourth key will be sent to you three weeks after you begin, so please be sure to sign up to receive this bonus.
When you sign up for our email list, information about meditation including blog posts, special offers and updates will come to your inbox. For example, our next recording will be about losing weight and you may know someone that this could help!
I Am Shouldering All The Risk
You Risk Nothing

You have nothing to lose but your symptoms!
Try Guided Meditation For Relieving Stress for 90 days with a complete satisfaction guarantee.
I want you to be completely happy with your investment.
More than that, I want you to use this guided meditation for at least 21 days in a row and experience a significant reduction in your stress levels throughout your day and the rest of your life.
I believe that this is truly possible.
Relieve Your Symptoms With Guided Meditation
Now you can use meditation to relieve your symptoms with this new recording done live with a student on December 20, 2012! It is not the end of the world!

This new recording uses a very similar process to guided meditation for achieving your goals. This time, the active segment guides you through recognizing your symptoms and helps you to deal with them in positive ways.
The student was blown away by the deep level of relaxation she experienced and the realization that what she learned in the active segment could really help her manage her symptoms.
It will work for you too!
Guided Meditation For Symptom Relief Audio Recording (~30 minutes)
These audio recordings are brought to you by Dr. Jerome Freedman. If you have any questions, please click here to send me a message. I will get back to you in record time!
I am confident that you will benefit from this process. Many already have.
Thank you for your order!
Sincerely,
Jerome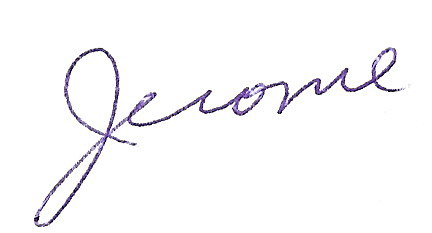 Dr. Jerome Freedman
Home | Terms of Use | Privacy Policy | Contact
Customers Who Bought This Item Also Bought