Mountain Sangha is a community of people who enjoy meditation practices or want to learn how to meditate.
We deliver meditation practices that anyone can learn in just 9 minutes a day.
Through articles, videos, audio recordings, quotes, teachers, and other possibly controversial materials, we want to inspire you to undertake meditation practices on your path to well-being.
Our goal is that you benefit from meditation practices independent of your religious, political, economic, or social views.
We promise not to impose our views on you.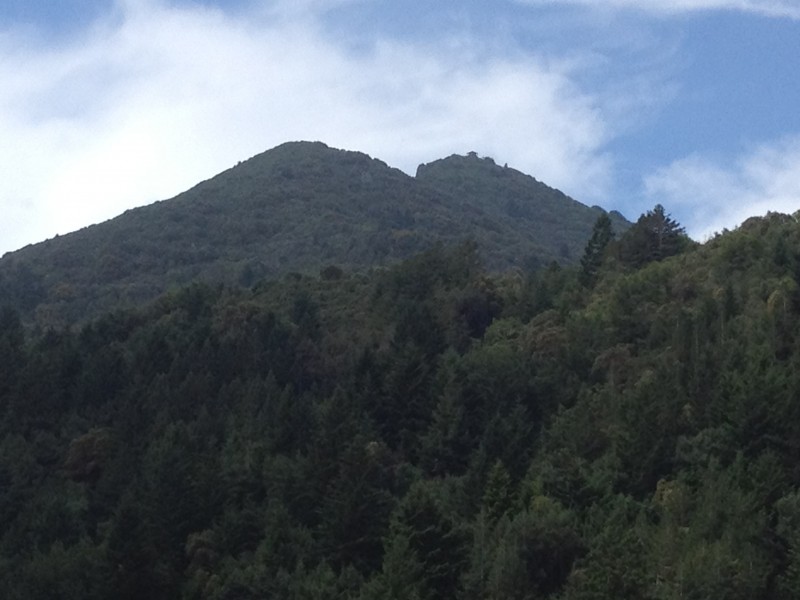 Mountain Sangha was founded in 2001 on September 13. Zen Master Thich Nhat Hanh (known` as Thay) gave a talk in Berkeley, California two days after 9/11.
I remember those days very clearly. I was heading out to Chicago for a business meeting when the planes crashed into the World Trade Center.
Needless to say, I had to cancel my trip.
I spent the next two days in mourning and feeling thankful that I could now attend Thay's talk.
He spoke about reconciliation and bringing about peace between the attackers and the US through the practices of deep listening, loving speech, and developing understanding.
My friend approached me to help organize a sangha in the tradition of Thich Nhat Hanh.
A sangha is a community of people who participate in meditation practices together.
Mountain Sangha was born in the ashes of the destruction of the twin towers at the World Trade Center.
Meditation Practices
You don't have to be a Buddhist or a Hindu or a Sufi or a Muslim or even a Christian or a Jew to engage in meditation practices.
Meditation has been scientifically shown to have a significant number of benefits. Meditation:
Builds self confidence
Improves mood
Improves general sense of well-being
Favorably impacts brain plasticity
Regulates blood pressure
Reduces stress by taking time for yourself
Reduces stress by the act of meditating
Can help you lose weight
Reduce heart disease
Why I Can Help You
I began meditating in 1968 while in graduate school at the University of Chicago.
I was studying physics in hopes of understanding the nature of the universe and the mind of God.
One of my first classes was the Silva Mind Control Method and then I somehow found and studied with Jose Silva's teacher, Father Eli.
My next root teacher was Bhagwan Shree Rajneesh (Osho). I spent four months in India and learned to do chaotic meditation and other forms he taught. It was a very intense experience.
I then met Gabrielle Roth who helped me continue dancing my way to ecstasy. We put on an event in honor of Osho for 250 people. Then she moved to New York.
By 1985, I had taken the three refuges of Buddhism and called myself a Buddhist. I attended the San Francisco Zen Center at Green Gulch Farm for many years.
In search of a teacher, I connected with Zen Master Thich Nhat Hanh, whom I had heard about while being a half-minded social activist against the war in Vietnam.
My first meeting with him was very auspicious in a small church in Berkeley, California.
I have since become a member of his Order of Interbeing. I have been to Plum Village two times and was honored to have breakfast with him in his room.
In 1990, I became a Certified Teacher of the Enneagram in the Oral Tradition with Helen Palmer. It was at one of the final retreats in the certification program that one of my fellow students mentioned tennis as a way to practice conscious conduct. A light went off in my brain and I resumed playing tennis after a hiatus of 20+ years.
Now my practice consists of morning meditation every day and mindful tennis four to five times a week. Publishing Meditation Practices and  Best Meditation Videos have also become part of my daily practice.
As a cancer survivor since 1997, I founded and co-facilitate Mindfulness in Healing  a well-being support group at the Pine Street Clinic in San Anselmo on Wednesday nights. I started the group during the summer solstice of 2009 to inspire people to use mindfulness to take charge of their lives and healing experience.
I have designed and contributed to a several websites that support mindfulness practices around the world. These include the website for the 30th Anniversary of Plum Village and the Thich Nhat Hanh Sangha Support website for Northern California.