Weight Loss Guided Meditation Special
In cooperation with the Institute for Responsible Technology and the world wide effort to label and eliminate GMO foods, we are offering our Weight Loss Guided Meditation for free when you purchase any other guided meditation below on this page.
The Weight Loss Guided Meditation is based on the ideas of mindful consumption, especially mindful eating.
When we consume mindfully, we are careful to cultivate good health, physically and mentally, for ourselves and our society.
We are also mindful about how we use up the finite resources of planet earth.
It is safe to say that mindful eating and avoiding genetically modified foods can certainly promote weight loss.
We all know that being overweight is uncomfortable and it has reached epidemic proportions.
Mindful eating and mindful weight loss incorporate such activities as contemplating the food we eat, expressing gratitude for how it came to our table, daily exercise, avoiding GMO foods, eliminating all soft drinks with artificial or real sugar, chewing our food multiple times, pausing between bites by putting your fork or sandwich down, swearing off of commercial television, meditation practices like the Weight Loss Guided Meditation, and many more. The audio recording incorporates many of these practices.
To receive your free Weight Loss Guided Meditation, please order one of the guided meditations below. Within 24 hours registering of your product, you will receive an email with instruction on how to get the Weight Loss Guided Meditation.
The guided meditation1 for achieving your goals is the most basic of all guided meditations in this series.

It includes the whole process of withdrawing into yourself, imagining a relaxing space, and deep and total relaxation.

When you become deeply and completely relaxed, you will be able to visualize and clarify your goals.

This meditation was developed in a live session with one of my students.

When my friend was suffering from strong symptoms she came to me for a private session.

Together, we did a live session for symptom relief.

Guided meditation for symptom relief uses all of the practices of achieving your goals and then some.

After my student became completely and deeply relaxed, I invited her to investigate her symptoms from a place of non-suffering.

This place allowed her to achieve a feeling of release that lasted for days.

Now she can do it on her own!

This guided meditation for embracing your anger is inspired by the teachings of Thich Nhat Hanh.

We have used it successfully in Mindfulness in Healing and it works very well.

The process incorporates everything from achieving your goals with the added benefit of training you to embrace your anger.

This may sound a bit strange to you at first, but once you try it, you will agree that it works!

Stress is now considered to be a prominent cause of heart disease and other major illnesses.

Managing stress is a major cost to businesses and the medical profession.

With guided meditation for relieving stress, you can learn to completely and deeply relax to take a load off of your mind and body.

It follows the process in achieving your goals with a segment on stress management.

This meditation was done on the spur of the moment to help someone get to sleep.

She was bothered by extreme pain in her joints and needed to get some sleep.

This meditation incorporates the practices of achieving your goals with one exception.

Once you fall asleep, and you probably will, the recording ends without bringing you back into the room.

In the process, the impact of your pain is significantly reduced because it is experienced without added suffering.

The guided meditation series includes all of the above six meditations for the price of five.

Since you might be interested in five out of the six meditations, you can get the other one essentially for free.

This is the best deal!
Testimonials
Here is what one student said about her private consultation:
Jerome Freedman's, website, videos and especially the daily meditation process helped me to open up my intuition to realize my feelings and be sensitive to new directions in life.  I just cannot get enough of these meditations.  I use my iphone to listen when I am on the road.  Just love the process. ~ Mary D.
Here is what another student said about the symptom relieve recording:
It's just like having this wonderful force field around me. It was fascinating… It was very wonderful… I was really, really grateful… What was extremely powerful for me was the customizing especially for me… It was a very deep kind of gift… I am so excited about revisiting it! It was amazing Jerome. My whole body felt it… ~ Carolyn D.
Support
These audio recordings are brought to you by Dr. Jerome Freedman. If you have any questions or feedback, please click here to send me a message. I will get back to you in record time!
I am confident that you will benefit from these meditations. Many already have.
Thank you for your order!
Sincerely,
Jerome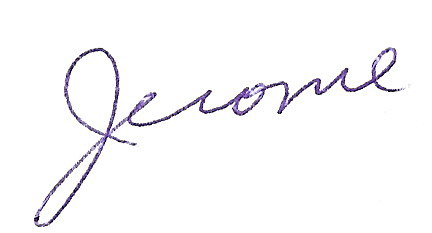 Dr. Jerome Freedman
Home | Terms of Use | Privacy Policy | Contact
1. This recording is identical to Active Visualization For Achieving Your Goals. If you have purchased this and want information about the other meditations, please comment below or send me an email. For this special offer, just send an email requesting access to Weigh Loss Guided Meditation.