In this video, Vishen Lakhiani, founder of Mindvalley tells us about a meditation practice that will help us answer the 3 most important questions.
Vishen talks about "ends goals" and "ends goals." He says we get so obsessed with the means goals that we forget about the ends goals. We lose site of the passion, the vision, and the beauty of the end goal itself.
End goals fall into three different categories: experience, growth, and contribution. These are the 3 most important areas of life to ask questions about according to Vishen Lakhiani. The questions are:
What do I want to experience out of life?
How do I want to grow?
What do I want to contribute to the planet?
He asks, "Why are these so important?" Watch the video to see why!
Tony Robbins said that deep down inside with have two great spiritual needs:
The need to grow ourselves and
The need to contribute.
This makes sense to me and this is part of the answer why the 3 questions are so important. By answering the 3 most important questions, you will come up with the most powerful thing you can do in terms of setting goals for your life.
The Achieve Goals Guided Meditation may be helpful to you before or after you do Vishen's exercise.
Vishen's exercise is to set a timer for 90 seconds to answer these three questions. Click here to get Vishen's pdf of the 3 most important questions. You can also listen to his audio instructions in this podcast.
[podcast]https://mindvalleydotcom.s3.amazonaws.com/awesomeness/Vishen_Lakhiani-3_Most_Important%20Questions-1.mp3[/podcast]
What happened when you did the exercise? What were the primary experiences you want to have? How do you want to grow? How will you contribute to a better world?
Enter you comments below and the best one will receive a free copy of the Achieve Goals Guided Meditation.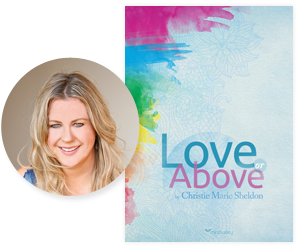 Did you know that Christie Marie Sheldon is offering a free event on the 7th of January, next Tuesday starting at 6pm PST? Click on the image to register and enjoy.