How can you be a grateful POET if you don't even know how to write a poem?
That's easy: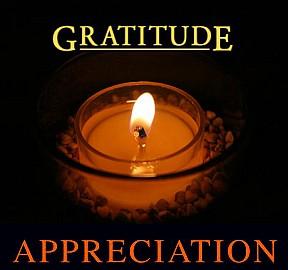 "When it comes to finding reasons to be grateful—I think of them as avenues of appreciation—it helps to follow a practice I call the POET approach, which stands for People, Opportunities, Experiences, and Things. I put People first because taking note of their greatness in your life feeds your confidence in others. I put Things last because they cause us to focus on material items that can either be in short supply or be taken away entirely."

—Tim Sanders from Today We Are Rich: Harnessing the Power of Total Confidence
As you hopefully recognize by now, gratitude is one of the major themes I write about.
My daily gratitude practice has gotten me out of many a blue mood and has made me realize the wonders in the life that I am living.
When I practice gratitude, I focus primarily on people, especially my spouse and children.
I relish in the times when Jessica calls from Trani, Italy using Facetime or Whatsapp and when my phone rings, I'm eager to answer in case it is her.
As an example, last Thursday, we had four visitors – a plumber and his assistant and two good friends.
That night and the next morning, these people were the focus of my gratitude practice.
I always find something to be grateful for, no matter how few people I encounter throughout the day either in person or on the phone.
When this happens, I turn to successful (and sometimes not so successful) accomplishments or the wonderful life I lead in Marin County, California.
What are you grateful for?
---
by
Tim Sanders

Are you just hanging in there? Have life's curveballs thrown you off balance? Do you feel as if your life is going sideways?

Bestselling author, leadership coach, and former Yahoo! executive Tim Sanders knows how you feel. His father's unexpected death put him in a downward spiral for f…