In celebration of the continuation day of Roshi Joan Halifax, please enjoy this poem.
Zen Master Thich Nhat Hanh taught us that his way of saying, "Happy Birthday" is "Happy Continuation Day!"
So Happy 70th Continuation Day to you Roshi Joan Halifax.
LONE MALLARD

A lone mallard
glides across the pond
without her young
practicing the truth of mortality
dominga slowly
walks
refuge, midnight
sitting with dominga
fading away
—Roshi Joan Halifax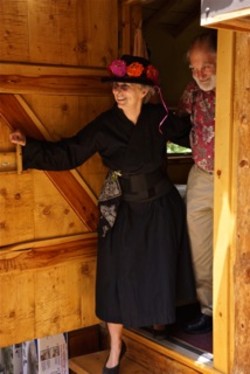 I have total respect for Roshi Joan Halifax.
Please like and share this page if you do.