During the summer of 1997, when I was on retreat with Zen Master Thich Nhat Hanh in Santa Barbara, California, I met Roshi Joan Halifax.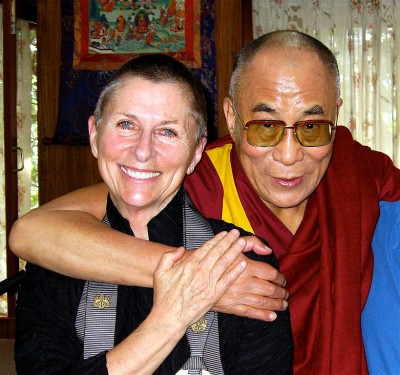 I was immediately struck by her presence and her beauty. Who would think that she could accomplish so much in her lifetime.
She is the founder and abbess of the Upaya Zen Center in Santa Fe, New Mexico and one of the most profound female teachers of Buddhism in our time.
She has contributed much to the "phase shift" she talks about in this quote:
I believe that we are experiencing a powerful phase shift in the world religions today, where gender parity is being deeply acknowledged and valued.
— Rochi Joan Halifax
I have been in touch with her since we met. I introduced her to the Zeitgeist Movement shortly after I learned about it.
The Zeitgeist Movement promotes a resource based economy, which I wrote about in If The Dalai Lama Were President…
I think these ideas fit nicely together. What do you think? Please share!