Please join me and T. Harv Eker for a masterclass on the Spiritual Laws of Money on February 10. The time of the masterclass depends on your time zone, so be sure to sign up now.
This Masterclass is absolutely FREE and takes place on Tuesday, February 10, 2015. Choose your preferred session to attend:
US & Asia: Tues, February 10, 2015, 6PM PST
Europe: Tues, February 10, 2015, 7PM GMT
In this masterclass, you will discover: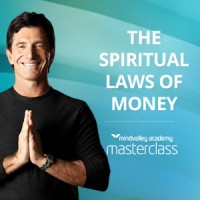 Discover how to step off the old scarcity-driven ways of struggling to be rich that we were taught as we grew up… and instead, play the new spiritual game of money — make millions fast

AND

enjoy a richly spiritual life.
Discover the 8 "Spiritual Laws Of Money" that could make the difference in your life.
Learn a

NEW

technique to accelerate your ability. And if you're already successful, you'll discover how to increase your capacity to attract – and keep – even larger amounts.
T. Harv's secrets to matching your purpose!
Experience T. Harv Eker guiding you in a Creative Visualization… a transformational session that'll align you with your purpose for more wealth and abundance.
and much, much more…
For now, please watch this short video to see what to expect.
T. Harv Eker is the author of the #1 New York Times bestseller 'Secrets of The Millionaire Mind' (with over a million copies sold) and creator of the globally successful 'Millionaire Mind Intensive' seminars.
Using the exact principles he teaches, Harv went from zero to millionaire in only 2.5 years.
During his 12 years of struggle, he vowed that should he ever get rich, he would help others do the same. He kept his promise – and has already helped over 1.5 million people to move closer to their goal of true financial freedom.
In this brand new masterclass, Harv will – for the very first time – reveal the 8 'Millionaire Blocks' that stop you from being both spiritual AND really, really rich.
So what are you waiting for? Click here for a masterclass on the Spiritual Laws of Money on February 10.
---
by
T. Harv Eker

Secrets of the Millionaire Mind reveals the missing link between wanting success and achieving it!

Have you ever wondered why some people seem to get rich easily, while others are destined for a life of financial struggle? Is the difference found in their education, intelligence, s… [Read More…]