On October 24, I attended at talk by Donald Abrams, MD on the unnamed diet (Nutrition in Health and Wellness) at the Desta Epicures Guild in San Anselmo, California. Dr. Abrams is an Integrative Oncologist at the Osher Center for Integrative Medicine at the University of California, San Francisco (UCSF) and a Professor of Clinical Medicine and Chief of Hematological Oncology at San Francisco General Hospital.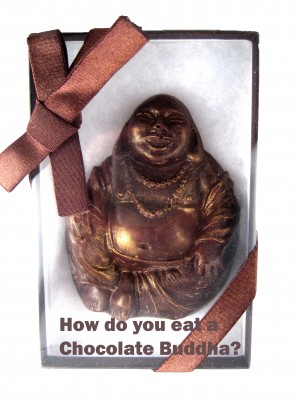 The unnamed diet is a plant-based diet consisting of elements like kale, broccoli, cauliflower and other cruciferous vegetables. It is akin to the cancer diet recommended by David Servan-Schreiber in his book, Anticancer: A New Way of Life. I have written about this diet in Do Not Feed Your Cancer! and Healing with the Seven Principles of Mindfulness.
The talk was well orchestrated and illustrated with items from his grocery bag. The most important takeaways from this talk were
do not eat sugar
always cook mushrooms
buy organic fruits and vegetables
There is a YouTube video on a talk similar to the one I attended which you can find by a simple search on his name.
What's more interesting to me, though, is what Michael Gelb and Kelly Howell had to say about our trillions of cells:
"Scientists estimate that the average human body is composed of fifty to seventy-five trillion cells. And all of those cells, including your one hundred billion neurons, are completely reconstructed more than twice a year. Your diet provides the fuel for this cellular renewal. As Daniel G. Amen, MD, emphasizes, "If you want to have a great brain, you must consistently give it nutrient-rich foods. This is one of the easiest, most effective strategies to boost brain power quickly."

—Michael Gelb & Kelly Howell from Brain Power: Improve Your Mind as You Age
Kelly Howell is the woman whose guided meditations on various topics appeared early on in the series of Best Meditation Videos when I first started writing this and other blogs.
Guided meditations are wonderful tools for developing brain power. They are also useful in developing and understanding the way you metabolize foods, as you learn how to scan you body and become aware of what is going on when you eat certain foods.
What are your favorite nutrient-rich foods? Mine are organic berries and 85% organic chocolate :)!
---
by
Michael J. Gelb
Kelly Howell

Virtually everyone fears mental deterioration as they age. But in the past thirty years neuroscientists have discovered that the brain is actually designed to improve throughout life. How can you encourage this improvement?

Brain Power

shares practical, state-of-the-evidence answers in t…

[Read More…]