As a meditation and visualization practitioner, your goal is simple: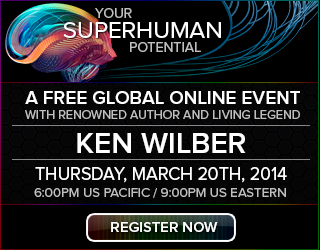 To tap into your superhuman potential and overcome your personal barriers.
And today may very well be that chance for you to do so – to step in the right direction towards discovering the greatest possible version of yourself.
Meet Ken Wilber, whom world renowned transformational expert and self-mastery trainer Tony Robbins and I, call a genius.
Ken is one the most influential contemporary philosophers of our time and widely regarded as the "Einstein of Consciousness".
Over the past 40 years he has published dozens of books, and has had an impact in nearly every field of human understanding.
And you're invited to get access to Ken's wealth of knowledge firsthand at a free global online event and begin your breakthrough for a completely new level of human evolution.
The event is called: Your Superhuman Potential
>>> And you can reserve your exclusive spot to the training here
It's happening LIVE on Thursday March 20th, 6pm PST (9pm ET)
Here's what you'll be discovering at the training…
How to uncover and activate your hidden potentials – making you more productive, abundant, and whole
A comprehensive map for your life (and for everyone's life) that will positively impact every relationship you have
The potential within everyone to radically reduce fear in all aspects of life.
A new definition of 'success', and how you begin can to tap into your limitless potential
How transforming your own life is intrinsically related bringing an end to global problems like war and poverty
The truth about this unique moment in time we are living– what many researchers call a 'quantum leap in human evolution'
The 5 major transformations in the history of human evolution – and what's next.
If you're ready to upgrade your life to one with more profound meaning and purpose, then you're only a click away.
>>> Claim your FREE spot at Your Superhuman Potential now
On a personal note, I have admired Ken Wilber for decades. His audiobook, Kosmic Consciousness, from Sounds True is something I listen to over and over again. His book, A Brief History of Everything, is a masterpiece collected from millennia of human wisdom.
May you be safe from internal and external harm,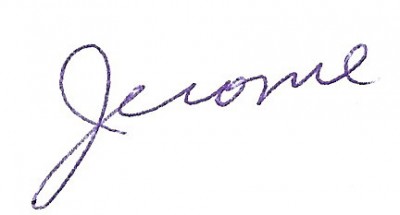 Jerome
P.S. Another testament to just how influential Ken Wilber is, here's what Tony Robbins added about him…
"I don't think there is a human being alive that has developed a more comprehensive theory of life, psychology & spirituality"
>>> Book your spot to his LIVE training immediately