When I learned the my friend, Dr. John A. had a recurrence of his cancer and undergone another round of chemotherapy, I felt devastated. John is one of my most long enduring friends and a medical doctor to boot.
I talked to his wife when he became to weak to speak and learned that they were considering Gerson Therapy.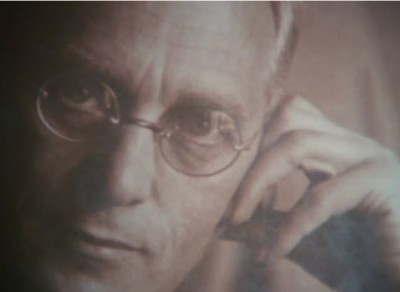 I had learned about Gerson Therapy and other cancer cures from Michael Broffman at the Pine Street Clinic more than 16 years ago when I had cancer. Fortunately, with the triple crown of surgery, radiation and chemotherapy, plus hours spent with natural medicine practitioners of many different kinds. You can read all about it in Stop Cancer in its Tracks: Healthy Cells Grow All By Themselves.
In response to John's situation, I decided to investigate Gerson Therapy in the spirit of Mindfulness in Healing. I came up with two videos that I'd like to share with you. The first is titled Dying to Have Known and is entirely about Dr. Max Gerson and his work. This is the movie John's wife pointed me to.
In this documentary, Steve Kroschel went on a 52-day journey to find evidence to the effectiveness of the Gerson Therapy. It has been suppressed by big pharma and the AMA for more than 75 years.
I know that Gerson Therapy is very controversial and I think it has great possibilities. I trust some of the case histories and wonder why it was shoved underground.
Please watch the movie and then answer this question for yourself: Why is this powerful curative therapy still suppressed, more than 75 years after it was clearly proven to cure degenerative disease?
For more information about Mindfulness in Healing, buy this book and visit us at the Pine Street Clinic, 124 Pine St., San Anselmo, California on Wednesday nights at 7:00.