The Buddha once said,
"It is the sanctuary of nature's silent places, with mindful attention, that the true liberation of the heart can be attained."

–The Buddha
There many places on Earth where this statement has meaning.
For example, the Tibetan monasteries in Tibet, Nepal, and Northern India all have the sanctuary of nature's silent places. Also the monasteries of Zen Master Thich Nhat Hanh in France, United States, and Asia are true sanctuaries.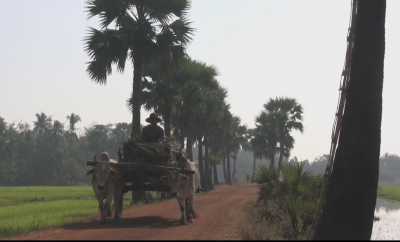 There is also a true sanctuary in a little know place in the Mon State of Myanmar called Suvanabhumi, The Golden Land of Myanmar.
The sounds and images of this lovely place are depicted in this video. This beautiful and auspicious land has remained as a hidden treasure, unseen and untouched by the modern world until recently.
It is a true sanctuary which protects and nurtures the practice, devotion and principles of Buddhism and its philosophy. These practices of generous heart are now shared with many of the villagers. Their timeless devotion, remains as simple and sublime as they have been since ancient times.
How would you rate this short video? Were you moved by the isolation of the land and the devotion of the people?