A few days ago we announced the Creative Visualization with Lisa Nichols. Today only you can watch the creative visualization replay on the Mindvalley by opting into the webinar already past here:
>>> Click for an "Anytime" Replay of the Class (or watch it below). On the Mindvally site, you can download a free PDF on Creative Visualization with Lisa Nichols.
In this session, you will learn,
Experienced the 20 min immersive experience of Creative Visualization as Lisa Nichols guides you through the same vivid guided session that became a hit at her many speaking engagements worldwide. (it will leave you in tears).
Discover Vishen Lakhiani's proven "5 Step" Visualization Process, which makes visualization fast, easy and effortless – and guarantees BIG results.
Learn how to reprogram your subconscious beliefs with the latest cutting-edge science, so you remove one of the deepest-rooted barriers to your success.
Find out why doesn't matter if you want to drive a newer car, take a 5* family vacation, lose a few pounds or get a pay-rise – or even transform your life – Creative Visualization (when done RIGHT) can optimize every area of your life.
Learn the 2 phrases that researchers say you need to use to auto-program your subconscious to work behind the scenes to guide you to your goals.
Understand how to create the "Expectancy Effect" and why this one emotional state is so crucial to allow Creative Visualization to work well.
Learn how a powerful idea from Japan can be added to your toolkit to make you attain your goals far more effectively.
and much, much more…
I watched the part of the video that had the
creative visualization
process and found it to be quite interesting. I especially liked the imagery of what my life would be like in five years. I feel certain it will work out for me.
See you there,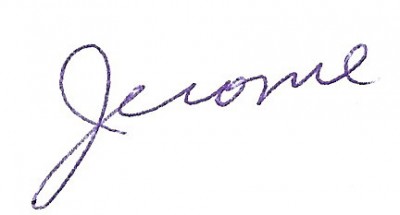 Jerome
P. S. You can also enjoy and learn a similar practice with Achieve Goals Guided Meditation here: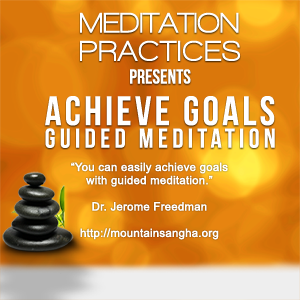 Achieve Goals Guided Meditation
Now only $7.