This fragment of a dharma talk by Lama Surya Das came to me by email last week. Many lines in it support my rantings about meditation practices. I hope you enjoy this.
"Dear Friends and Countrymen, lend me your tears and fears:
Let me carry them for you.
I have not come to praise you
But to awaken together.
We who are about to live joyously salute you!"
 My favorite ancient book of Jewish wisdom, The Talmud proclaims:
"To save oneself is to save the world."
Buddha himself is reported to have said, seated beneath the Bodhi Tree:
"When I was enlightened all were enlightened, even the rocks and the trees."
So endeavor to purify yourself, purify the world.
Transform yourself, transform the world.
Awaken and edify yourself, edify the world.
Self-compassionate as well as loving-kind to others, wishing others well (WOW):
if you want to change your worldview, clarify and refine your vision.
"Now I don't just see different things, I see things differently."
This is my mission and true work in the world.
From you and me to We.
From head to heart.
An infinite journey.
Far-reaching, all-inclusive, and yet closer than we think.
Don't overlook it!
I endeavor to do the very best I can.
Won't you join me, joyful friends and floor-sitting listeners?
It's now or never, as all ways.
While spring is growing up all around–and within us too-
let's seize the day, as they say, and
pick up our meditation cushions and yoga mats,
     and walk.
Or go outside, at least.
I shouldn't talk!
Lama Serious Das
from my New New Dharma Talks
May 2014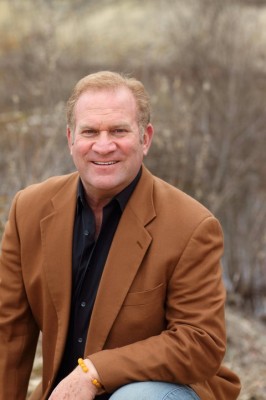 What parts of this dharma talk fragment touched you the most? What about it inspired you?



by

Lama Surya Das

"A wealth of inspiration and practical tips for enjoying the Kingdom of God, thePure Land of the Buddha, now." —Thich Nhat Hanh, bestselling author of Peace Is Every Step"For newcomers to Buddhism (and non-Buddhists interested in un… [Read More…]