In yesterday's post, Pema Chodron spoke about fear and fearlessness.
Today's Tricycle Daily Dharma had the following from Pema Chodron:
Warm Heart, Clear Mind

It's as if everyone who has ever been born has the same birthright, which is enormous potential of warm heart and clear mind. The ground of renunciation is realizing that we already have exactly what we need, that what we have already is good.

– Pema Chödrön, "Renunciation"
Yesterday afternoon, quite a bit after I posted the article, I received an email from Phillip Moffitt's DharmaWisdom e-Teaching.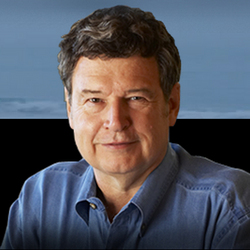 Phillip Moffitt is the former editor-in-chief of Esquire Magazine and is now a yogi and vipassana meditation teacher – quit a good one at that.
The title of the teaching is, Moving Past Fear.
In the email, Phillip writes about impermanence and fear:
All things are constantly changing, even what is most precious to you. You know that you and those you love will die, but you don't know when or how. This is the existential dilemma of life, and the price of being a conscious human being. It is simply the way life is constructed. When your awareness of this vulnerability is triggered, you may become caught up in fear. Fear distorts your perception because it focuses primarily on the negative, exaggerates potential threats, filters out alternative views, and causes you to compromise your values out of the need to survive. When not named, fear narrows your vision, shuts down intuition as well as common-sense reflection, and can lead to unwholesome even violent behavior.
He then enumerates five steps that can help us move beyond fear:
Recognize your fear

Free your spirit
Allow fear to become your teacher
Don't deny what's true
Meditate on fear
He suggests doing the following loving-kindness meditation for five minutes everyday or whenever you feel fearful:
"May I find freedom from fear in my life.
May I also help others find freedom from fear in their lives.
And may I meet the fear in our culture with the courage of an open heart, which acts with decisiveness but never divisiveness."
I have sat in on many of Phillip's classes with the Marin Sangha. He is also a major teacher at the Spirit Rock Meditation Center near where I live.
I really enjoy his teachings. He come very prepared with extensive notes on what he is going to teach.
What do you think about Phillip Moffitt's five steps to move beyond fear and his loving-kindness meditation? Please share your feelings and thoughts.
Dancing with Life is a quick read and very worthwhile. I think I read it in two days!
Emotional Chaos to Clarity is his new book and I look forward to reading it.
Marin Sangha meets Sundays, 6:00-8:00 p.m., St. Luke Presbyterian Church
, Bayview Room
, 10 Bayview Drive
, San Rafael, CA 94901.