This forgiveness exercise is part of a 21-day Happiness Challenge from Luminita Saviuc, also known as the Purpose Ferry.
Forgiveness is a theme that has appeared frequently in these pages.
You may recall the article I wrote called A Prayer of Forgiveness in which I told the story of forgiving my brother after many years of estrangement.
Try this exercise, and report back to me: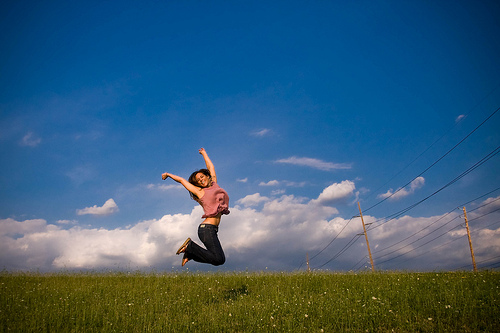 REMINDER: For today, the focus is on forgiveness. When was the last time you truly, deeply forgave someone? It can be someone in
your past or present, or it can even be yourself.

EXERCISE: Close your eyes and relax by taking a few deep cleansing breaths.

Think now of one person you need to forgive. (This person may not deserve your forgiveness, but you deserve to be at peace. You're
doing this for yourself, to set yourself free). And whenever you feel ready, imagine saying these words to them:

"I no longer want to hurt myself by holding onto these feelings of hurt, anger and resentment.

I forgive you and I set you free.

I set myself free…"

As soon as you say these words, imagine the resentment that kept both of you attached for so long being permanently removed, and all the feelings of hurt, ​anger and helplessness melt away.

You feel so much lighter, freer!

Spend at least 60 seconds in this space of quiet solitude, inner peace and love.

Take three deep cleansing breaths and whenever you're ready, open your eyes.

Bring back the feelings of inner peace, love and tranquility.

Congratulations!

You have completed the exercise for the day.
Who did you select to forgive and how did the exercise to go for you?
Please share and check out Luminita's book.
---
by
Luminita D. Saviuc

Research shows that it takes 21 days to develop a habit. That's 21 days of doing something that can contribute to your health, wealth, happiness and wellbeing. And that's the exactly what this little book is going to do for you.

By committing to practicing all the 21 things that I share wi…