Yesterday, I shared 5 mediation practices for forgiveness that were written by Iyanla Vanzant. One of the 5 practices was to read a prayer of forgiveness. This one is from her book, Forgiveness: 21 Days to Forgive Everyone for Everything.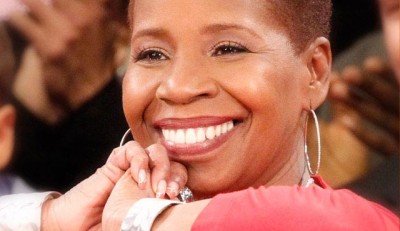 Here is a sample of a Forgiveness prayer from my book:

A Prayer of Forgiveness

Dear God:

Today, I ask for and open myself to receive a new image of myself. I recognize that in Your eyes, I am perfect as I am. I understand that if there is anything about my body that I choose to change, You have empowered me to do so. I have the power of free will. I have the power of choice. Today, I am choosing to change how I see myself, change how I speak to myself, change how I present myself to the world. I am choosing to see myself as You see me. I am choosing to surrender, release, and heal all negative, toxic, unloving thoughts about my body and to accept myself as Your beautiful creation. I ask, if there is anything within me that is not pleasing to You, that it be lifted. I ask that all habitual, unconscious thoughts, beliefs, and memories about my body be brought into alignment with Your thoughts, beliefs, and plans for me. I ask for the strength and courage to make any changes that are required so that I will accept myself, honor myself, and love myself as You do.

I let it be!

And so it is!
Sometimes, a prayer of forgiveness comes spontaneously into your heart as it did in mine on August 5, 2012 in Central Park, New York City. I was walking with my son, his mother Linda, and his girl friend when we got the idea to honor the death of my mother by going to a Jewish deli for dinner. The previous night, we remembered his Linda's father in a different Jewish deli.
I called my sister to get the exact date of my mother's passing in August of 1987. When she shocked me with the news that my brother was in the hospital in Santa Monica, California, I had to sit down to absorb her statement. Without any further thought, I prayed for my brother's rapid recovery and dropped all the resentment I had been carrying for umteen years. I spontaneously forgave him for everything. We are talking again as he continues to recover from a serious illness.
Have you ever had a spontaneous prayer of forgiveness? If so, please share your experience. If not, who do you want to offer a prayer of forgiveness to?
Get your copy today and receive exclusive downloads and lessons… FREE!