On Sunday evening, March 22, I was invited to a party to celebrate the launch of our book, I Am with You: Love Letters to Cancer Patients. The party was offered by one of my co-authors, Dr. Leslie Purchase, M. D. at a parlor in San Francisco. I brought my wife, son, and daughter-in-law elect. I distributed flyers for Healing with the Seven Principles of Mindfulness: How to Thrive and Succeed in a Complex Cancer System for people to take home and contemplate the launch of the book.
The other authors in attendance were Neil Fiore, Judy Garvey, Bonnie Bowers, Judy Cohen, Shariann Tom, Laurie Pomeranz, and, of course, Leslie. I thoroughly enjoyed meeting my co-authors and share stories with them. They were all amazing people and we all shared the common bond of having mastered the art of making peace with cancer. All of us were currently cured.
The book was the inspiration of Dr. Nancy Novack, Ph. D., a cancer survivor and a clinical psychologist. She founded Nancy's List and Nancy's Club with the idea that "No one will ever go through cancer alone." Both Nancy and Barbara K. Richardson edited the submissions in the book and it is a jewel.
Other contributors include Dr. Rachel Naomi Remen, M. D. and Susan Gubar.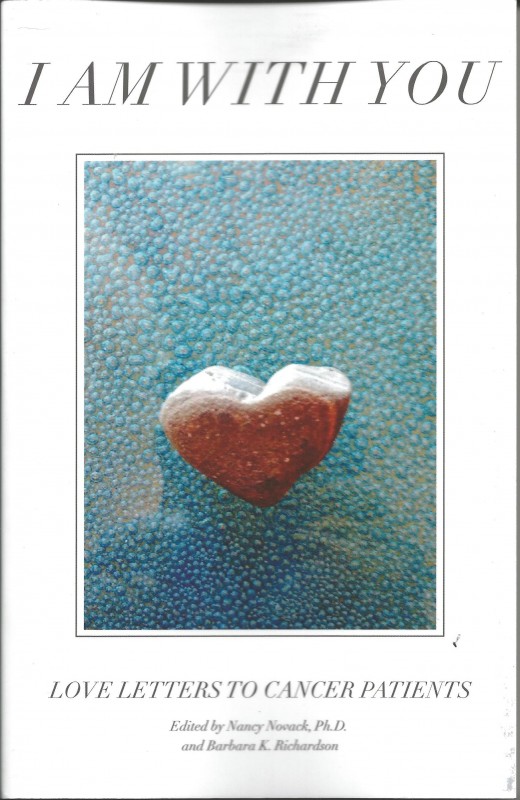 When it was my turn to speak, I told them about Micah's radical remission from a stage four, grade four Wilm's tumor, a cancer of the kidney. Then I told them about my eighteen years of living with bladder cancer and how I used the Seven Principles of Mindfulness in Healing to insure I would get through it with all my body parts.
Talking to a room full of family and strangers, I realized that it is time to put the show on the road. Even though I'll miss the presentation of I Am With You at Marin General Hospital on Saturday, April 25 and another party on Wednesday, April 29. I'll be in Spain, visiting my daughter and meeting my brother, Joe from Israel in Barcelona.
Won't you please take a moment to follow the link below and taking a look at our lovely book? You'll be glad you did. It my save your life or the life of a loved one.
Be sure to watch The Quest for the Cures Continues… starting Monday, March 30.
---
| | |
| --- | --- |
| | For anyone involved in cancer, whether as patient or caregiver, I Am with You provides brave counsel. The selections in this anthology speak candidly to the kinds of questions people ask during those first frightening nights after a di… [Read More…] |