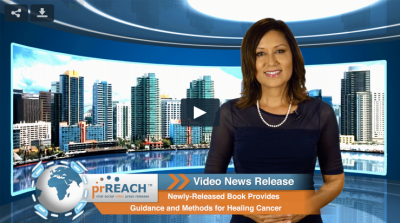 FOR IMMEDIATE RELEASE (Los Angeles, CA)—September 15, 2015—The Centers for Disease Control and Prevention estimates that 14 million people are diagnosed globally with cancer each year. Dr. Jerome Freedman, a cancer survivor, provides those with cancer with healing methods that support traditional medicine with his newly-released book, Healing with the Seven Principles of Mindfulness, How to Thrive and Succeed in a Complex Cancer System. The book release will be accompanied by a seminar and book release party from 6 to 9 p.m. on Thursday, September 24, 2015, at the Rapp Saloon, 1436 Second Street, Santa Monica, California. Admission is free for those who purchase the book on Amazon.com on that date.
As a 19-year cancer survivor and the father of a son who is a 39-year cancer survivor, Dr. Freedman has not only researched the principles in this groundbreaking book, but he and his son have also practiced them. In this book, he shares the principles of mindfulness that successfully treated cancer in himself and his son to guide others through diagnosis, treatment, and recovery. "(The) primary objective is to touch the lives of the many thousands of people facing a cancer diagnosis each day, as well as their families, caretakers, and friends," said Dr. Freedman. "By providing alternative treatments with traditional medicine and helping people become advocates in their own health and treatment, they will have a comprehensive plan that addresses not only their body and the disease, but also their mind, which plays a pivotal role in their response to treatment and recovery." The same principles in this book helped Freedman and his son survive cancer and prevent its recurrence.
To learn more about Dr. Jerome Freedman and his book, Healing with the Seven Principles of Mindfulness, visit www.mindfulnessinhealing.org. To order the book, visit Amazon.com.
Dr. Jerome Freedman is available for media inquiries and interviews. To discuss his book and Mindfulness in Healing, please contact Alicia Dunams at www.aliciadunams.com.