Something is not right in my neighborhood. I took a walk yesterday at a usual place by San Francisco Bay a few hundred yards west of San Quentin State Penitentiary. This spot is a favorite of mine because it has a rugged path of a hundred or so yards by the bay and half that amount in the return path along the trees where there is also a picnic table or two in the grassy knoll next to the trees.
The highlight for my about this path for me is the lagoon between the trees and the reeds that run along the lagoon side of the dirt path by the bay. The lagoon can be seen from the path by the bay. The reeds can grow so high that they hide the lagoon from view. The lagoon can also be seen from certain parts in the trees where paths have been created. Here's a view from one of those paths: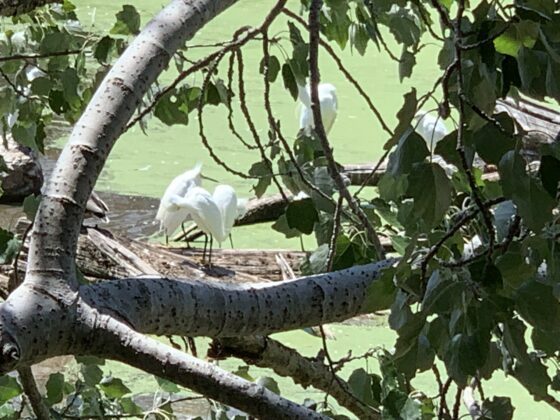 Yesterday, there we only two small ducks. Not a single egret was to be seen. There was not even a goose or curmerant, which were often seen there in the marsh. The main part of the lagoon was absent of any wild life.
This disappointed me a lot. I'm wondering if there is something not right. I asked Alex, a young man who lives with his father on the base of the prison what he thought and he was also missing wild life in the lagoon. Is this the result of climate change? Is this the result of the excessive cold spring that we are having in Marin County? Has something changed in the migration of egrets and blue herons?
I don't have the answers and I am worried. I miss the beauty of these elegant birds. Look here: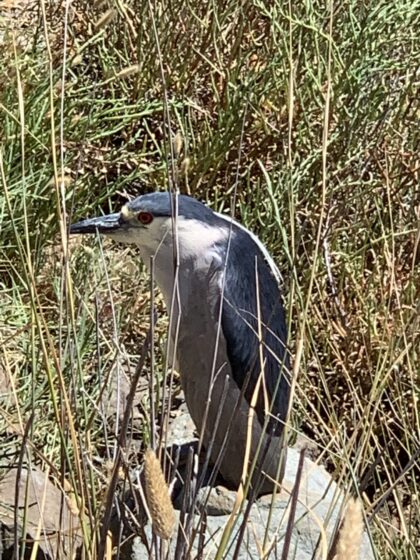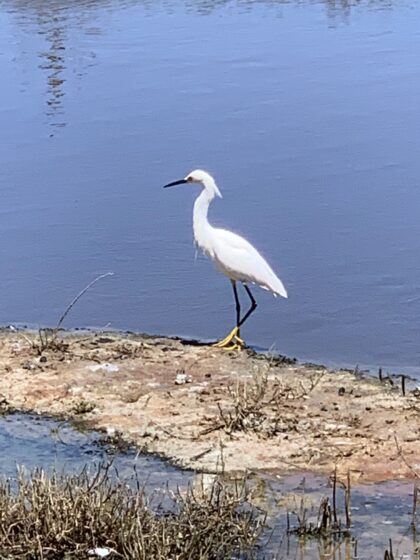 What do you think? Do you see anything wrong in your area? Please click here to drop me a line with your thoughts.