The five levels of compassion1 came from Dr. Gabor Maté. I believe these developed out of his work for 20+ years as a pediatrician and 12+ years of working with addicts in the east side of downtown Vancouver, BC.
As a child, Gabor was handed off to strangers in Hungary where he was born at the age of one. This was to keep him safe from the Nazis and it resulted in a lot of personal trauma for him.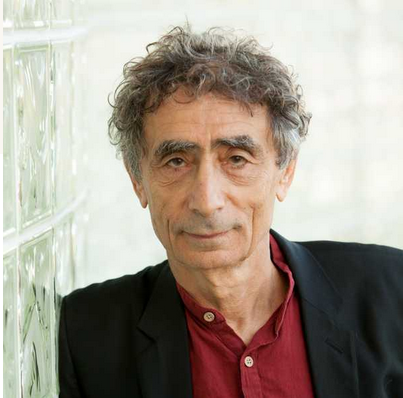 In my study of trauma sensitive mindfulness, I developed a profound interest in investigating the trauma from my past. I began to delve deeper into my trauma and have become interested in what Gabor and others have to say about it. In one of Gabor's talks during the Trauma Super Conference, he outlined the five levels of compassion, which I believe, were his response to all the trauma of the addicts he treated.
First, a definition of compassion. Thich Nhat Hanh teaches that compassion literally means, "to suffer with." He says that it is willingness to experience the suffering of another and the capacity to do something about it.
Love is a mind that brings peace, joy, and happiness to another person. Compassion is a mind that removes the suffering that is present in the other. We all have the seeds of love and compassion in our minds, and we can develop these fine and wonderful sources of energy. We can nurture the unconditional love that does not expect anything in return and therefore does not lead to anxiety and sorrow.

– Thich Nhat Hanh, Peace is Every Step
In the following, statements in quotes are by Gabor in an interview.
The Five Levels of Trauma
Ordinary compassion – "… when somebody is suffering, I feel bad about that and I don't want them to suffer."
Compassion of understanding – "…I feel bad that you're suffering, I want to understand why you're suffering."
Compassion of recognition – "…I don't see myself as different from you."
Compassion of truth2 – "…I'm not trying to protect you from pain. I want you to know the truth because I believe the truth will liberate you."
Compassion of possibility – "… I see them for the full, beautiful human beings that they are."
Which level of compassion best describes you? For example, if someone is suffering from a serious illness and all you can do is offer them compassion and can't do much more to relieve there suffering, you can still support them with kindness, preparing meals, sitting with them, praying for them, offering them loving kindness and a lot more. Can you think of a time when you did something like this?
Thanks for reading this. Click here if you would like to send me a comment.
---
1See my course on the Four Divine Abodes
2Attributed to Hameed Ali who writes as A. H. Almaas