One of the six paramitas, as Zen Master Thich Nhat Hanh teaches them is diligence. Other translations of the six paramitas call this one effort. The other paramitas are generosity, ethics, patience, concentration, and wisdom.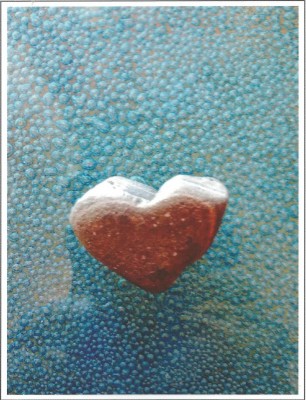 The value of diligence is demonstrated when we commit to daily practice. We can also demonstrate the value of diligence when we commit to a project that we are involved in.
I think this is what Wayne Dyer is saying when he talks about holding your vision:
"It's one thing to make a pronouncement in a moment of inspiration about what you intend to manifest in your life or what kind of person you intend to become. It's quite another thing to make a commitment to holding that vision regardless of what difficulties or obstacles may surface. Holding the vision involves an unwillingness to compromise what you're visualizing for yourself. It means being willing to suffer through criticism and what appears to be an uncooperative universe."
— Wayne Dyer from Excuses Begone!: How to Change Lifelong, Self-Defeating Thinking Habits
In my case, I have committed myself to stay mindful throughout my entire cancer care and not let the medical profession dictate my treatment plan. I carried this out when my son was sick in 1976 and I carried this out since 1997 when I had my first episode of muscle invasive bladder cancer. I continued to exercise diligence with my meditation practices when the muscle invasive bladder cancer returned last year.
Now my book, Healing with the Seven Principles of Mindfulness:How to Thrive and Succeed in a Complex Cancer System is ready to inspire people to become their own advocate for healthcare and understand the value of diligence in doing so.
Won't you please help me distribute copies of this book to the cancer patients and their families who really need them free of charge? Please contribute to my Indiegogo campaign by clicking here.
---
by
Dr. Wayne W. Dyer

Within the pages of this transformational book, Dr. Wayne W… [Read More…]