On January 8, 2014, you can learn how to unlock your Unlimited Abundance with Christie Marie Sheldon. Register here.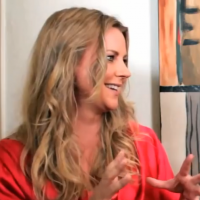 Christie is an intuitive energy healer. She helps people transform their lives by connecting to the universal mind. With over 10,000 people in her client list, she has demonstrated again and again the value of her trainings.
Most people think that abundance applies only to your financial success and wealth. When I think of abundance, I think of the wonderful conditions of my existence. I appreciate my family and friends. I appreciate the beauty that surrounds me living on this planet. I think of the wonders of life that keep me tuned into what is happening right now.
This particular training has six sections. You will learn what abundance blocks are and why they are holding your back. This goes for life as well as money.
You will also learn just how abundance blocks are cleared and you will be able to participate in an energy clearing session.
Of course, you will learn how much your abundance blocks are costing you, but that is only a small part of the problem.
You will hear about other peoples' success stories so that you will be inspired and you will see how she responds to loaded questions.
Watch this video to get a idea of what the class will be like.
I have a copy of her program and from what I have learned so far, it is wonderful.
Don't you want to unlock your unlimited abundance? Don't you want to enjoy the wonders of life? Register here or click on the image below.