Please watch this before your doctor tries to poison you.
Before your doctor tries to Cut, Burn or Poison you (or a loved one) with Chemo, Radiation, and Surgery… you need to watch this free "Tell All" video first.
You're personally invited to watch this amazing 11-part, investigative report (60 minutes style) documentary mini-series (for free) that will absolutely blow your mind.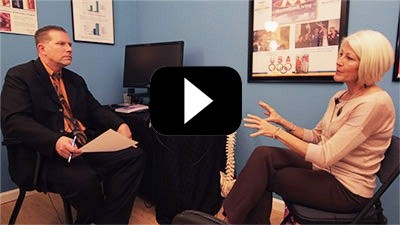 This dramatic docu-series follows one man's "quest for the cures", as he travels the country interviewing the topmost doctors and scientist and the patients they treat.
If you're ready to discover the truth and how you can not only prevent, but even treat and beat cancer, then you MUST SEE what some are calling 'The Event of the Year'.
Go here to learn more and watch the exciting trailer now
You'll be glad you did.
28 Doctors, 11 Scientists, and 9 Survivors break their 'Code Of Silence' and expose the TRUTH about cancer in this shockingly honest docu-series.
Not only will you learn proven protocols to treat cancer but also what you and your family can do to ensure that you prevent cancer from ever occurring.
Here's everything that you get for free:
Episode 1 – Modern Medicine & The Cancer Pandemic
Episode 2 – Your First Line Of Defense…
Episode 3 – Elminate These "Dirty Dozen" To Prevent Cancer
Episode 4 – Your Secret Fountain Of Youth…
Episode 5 – Nature's Pharmacy
Episode 6 – Clean Foods & The Cancer-Free Diet
Episode 7 – Diagnostic "Do's & Don'ts" – Proven Treatment Protocols Part 1
Episode 8 – Proven Treatment Protocols Part 2
Episode 9 – Proven Treatment Protocols Part 3
Episode 10 – Doctor's Orders
Episode 11 – How To Survive & Thrive