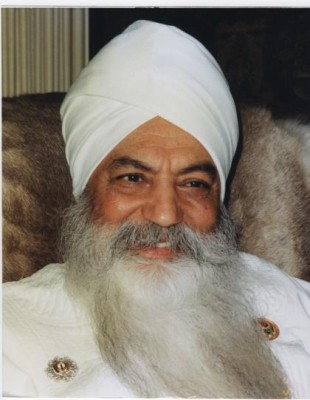 The 5 Sutras of Yogi Bhajan are wisdom teachings for the Aquarian Age. They are to be  released over a period of five years from 2013 to 2017. I believe that they have been released before.
As stated in a previous article, Gabrielle Bernstein Awakens Your Authentic Power, Yogi Bhajan was responsible for introducing Kundalini Yoga to America in the 1970's. He was one of the most influential teachers from the 1970's until he died in 2004.
Yogi Bhajan said,
"These are the five Yogic Sutras of the Aquarian Age given to us by Yogi Bhajan. A sutra is a 'knot.' It is a complex spiritual concept reduced to one sentence and later expanded upon by a spiritual teacher. Sutras allowed sacred teachings to be protected from harm (by appearing harmless to conquerors) and were brief enough to be remembered by students in ancient times." [Read More…]
 The 5 Sutras of Yogi Bhajan
1. Recognize that the other person is you.
2. There is a way through every block.
3. When the time is on you, start, and the pressure will be off.
4.  Understand through compassion or you will misunderstand the times.
5. Vibrate the cosmos, and the cosmos shall clear the path.
There are mantras and practices for each of the 5 sutras. For more information see Recognize the Other Person is You: Mantra, Music, Meditation & Global Sadhana
Yogi Bhajan said this about the first sutra:
"In me, I have found only one reality—that I breathe in and I breathe out. And so anything that breathes in or out is reality. When I found this as a reality in everybody, I found myself in everybody and everybody in myself."

"There is no difference between you and me. He is speaking and He is listening, and that is maya. If you understand this maya, you will understand this whole truth. He is speaking to me. He is listening to you, because He is the giver of the breath. He gives me breath to speak and He gives you breath to listen. If you understand this secret, you understand everything." Yogi Bhajan from The Teachings of Yogi Bhajan, p. 156.
When I read something like this first sutra, I'm reminded of what Zen Master Thich Nhat Hanh teaches about bowing:
The one who bows and the one who is bowed to are of the same nature of emptiness. They are one. The one who bows and the one who is bowed, they are of the same nature of emptiness and so they are one.
What does it mean that they are "the same nature of emptiness?" It means that they are both empty of a separate existence are thus the same.
Even if you are not a fan of Yogi Bhajan, can you appreciate the wisdom in these 5 sutras? What do you think? Please share.