This guide to your 7 chakras was created by Carol Tuttle. It provides a basis for understanding the interconnection (interbeing) between your physical and spiritual bodies.
Here are the 7 chakras as taught by Carol Tuttle.
Chakra 1 : Root

Color: Red
Element: Earth
Position: Base of the Spine
Objective: Birth issues, survival patterns, generational patterns, money, food and health issues, grounding.

Chakra 2 :

Sacral

Color: Orange
Element: Water
Position: Below the belly button
Objective: Sexuality, the nature of your relationships, freedom from guilt, pleasure, sensation and creativity.

Chakra 3 : Personal Power/Solar Plexus

Color: Yellow
Element: Fire
Position: Above the navel
Objective: Relationship with yourself, personal power, self-esteem, freedom from shame, self-worth, and self-image

Chakra 4 : Heart

Color: Green
Element: Air
Position: Center of chest
Objective: Heart, compassion, love, emotional zone, self-acceptance, masculine/feminine of the self, and forgiveness.

Chakra 5 : Throat

Color: Blue
Element: Sound
Position: Hollow of throat
Objective: Speaking your truth, coming from the center of your willpower, listening and being heard, communication, finding you true voice and expressing your truth.

Chakra 6 : Intuitive / Third Eye

Color: Indigo
Element: Light
Position: Between the eyebrows
Objective: Intuition & psychic talents, self-reflection, visualization, discernment, and trust of your own intuition

Chakra 7 : Crown

Color: Violet
Element: Thought
Position: Top of the head
Objective: Charity, connection to God and spirit, divinity, belief systems, revelation, divine consciousness.
You can read about when a specific chakra is closed or open on the Mindvalley blog. The information in the above section is taken directly from there.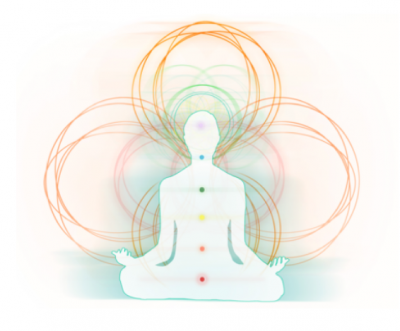 Want to know more about your 7 chakras? Learn how to enter an alternate state of mind for enhanced relaxation, clarity, healing and intuition with Carol's course, Chakra7, from the Mindvalley Academy.
Is A Weakness In Your 7 Chakras Sabotaging Your Results? Find out inside Chakra Healing

Discover how to open up to more love, money, abundance and success.
Identify precisely where your energy is "off" – and fix it instantly.
Rapidly accelerate your healing, sex life, abundance and relationships.
Master powerful skills like visualization, EFT, breathing and reframing.
Balance your chakras with proven exercises and brand new techniques.