These words of wisdom for Zen Master Thich Nhat Hanh on interbeing are a classic statement about the interconnectedness of all phenomena.
For example, if you think about the recent tragedy in the marine ecosystem of central Vietnam, where a massive toxic waste disposal by Formosa Steel caused the death of millions of sea animals and made the waters around Ha Tinh Province, Quang Binh Province, Quang Tri Province and Thua Thien Province unfishable. The livelihood of the fishermen was destroyed and they only received 22 kg. of rice (about $11) as compensation. They have no way to support their families who live inland and many of the fishermen have looked for other work. Some have resorted to begging to feed their children.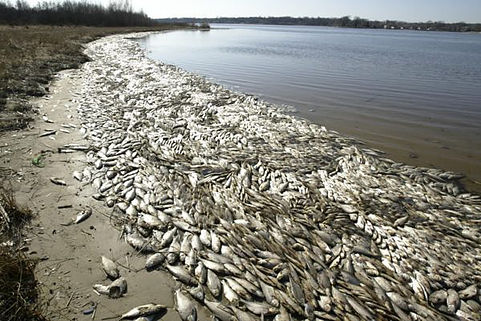 The toxic waste dump is interconnected with the lives of the fishermen and their wives and their children in a way that few have take notice of. The Thich Nhat Hanh Foundation is raising money to help these people and I invite you to participate.
Thich Nhat Hanh says,
We have to wake up to the fact that everything is connected to everything else. Our safety and wellbeing cannot be individual matters anymore.  If "they" are not safe, there is no way that "we" can be safe. Taking care of other people's safety is taking care of our own safety. To take care of their well-being is to take care of our own well-being. It is the mind of discrimination and separation that is at the foundation of all violence and hate.
–  Thich Nhat Hanh
I invite you to join me in contributing to the children and the people in Vietnam who lost their livelihoods because of the toxic waste dumped into the ecosystem. Just click on this button and be sure to select "Love & Understanding Program" under Gift Designation: