Now that the Supreme Court of the United States of America has required all states to allow same sex marriages, we have to ask, "Can love be legislated?" All along, I have believed that love is much more important than and legal commitment to be together. Love cannot exist without understanding. As Zen Master Thich Nhat Hanh says that true love is made of understanding:
The best gift we can offer our beloved is our true presence, our true listening. We can ask our beloved one, "Darling, do you think I understand you enough? Please tell me how you are really doing. Please open your heart and help me to understand your joys and difficulties, so I can understand you and truly love you."
– Thich Nhat Hanh
---
---
Love Wishes the Same for All
---
I cannot keep love alive in my own heart if I would deny the same to someone else. Love is not selective in that way but is rather an affectionate generosity that wishes the same for all. Withheld, love isolates itself and won't long survive. A lifetime relationship of enduring love, kindness, and understanding is rare enough in human affairs without anyone trying to legislate who gets a shot at it and who doesn't.
– Lin Jensen, "Legislating Love"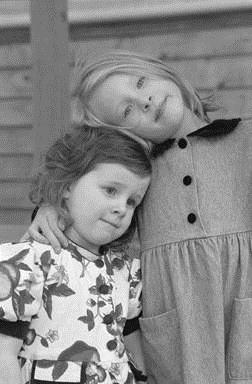 ---
I was interrupted while writing this to meet Aruti on her way to the airport to visit Jessica, my daughter in Barcelona. I needed to deliver something for her to take to there. On the way back, I had this tremendous surge of love for my daughter, her friend, and her life in Spain. Over the past ten years, she's lived four years in Spain and two years in Ecuador, including four months each in the Amazonian jungle and the Galapagos. I have come to understand the wonderful life she has made for herself, even though I would prefer that she live near me in Northern California.
This is one example of how true love is made of understanding. There are countless others. I'm sure you have experienced some yourself. What would you like to share about your experience.