These words of wisdom from Lao Tzu teaches us to welcome all things. This is equivalent to taking life just as it is.
Do you have the patience to wait till your mud settles and the water is clear?
Can you remain unmoving till the right action arises by itself?
The Master doesn't seek fulfillment.
Not seeking, not expecting, one is present, and can welcome all things.
– Lao Tzu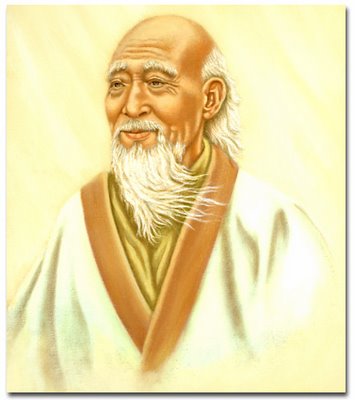 The first stanza,"Do you have the patience to wait till your mud settles and the water is clear?" reminded me of a story I read a long time ago in Zen Master Thich Nhat Hanh's (Thay) book, The Sun My Heart.
He tells about pouring homemade apple juice in a little girl's glass. It was the tail end of the bottle, so it had some pulp in it. The girl refused to drink and went back to play.
A little while later, she came back to Thay, who was then meditating in his room. She drank half of the glass of apple juice and asked, "Is this a different glass, Uncle Monk?" ("Uncle Monk" is a common term for Vietnamese children to use when addressing an older monk.)
"No, it is the same one as before. It sat quietly for a bit, and now it's clear and delicious."
The little girl looked at the glass again and said, "It really is good. Was it meditating like you, Uncle Monk?"
Thay laughed and patted yer head, saying, "Let's say that I imitate the apple juice when I sit; that is closer to the truth." [Note: I own the book and copied the dialog and adapted the strory.]
I love this story. It is so memorable! I must have read it last in 1987 or 1988.
Does it make sense to you to allow your thoughts and feelings to settle before taking action? This is the way of the wise.
I invite you to own this little book!