Being stressed out can cause real problems in your professional life as well as your personal life. Stress can influence you health in harmful ways.
Studies at Carnegie Mellon University and other institutions have shown that stress can be related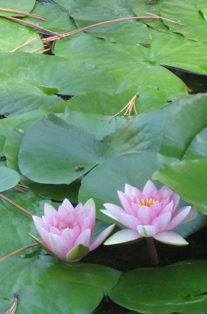 to hair loss, depression and even cardiovascular disease. Researchers are claiming that stress can be as serious as heart disease.
When you experience stress, your body releases adrenaline. This raises your heart rate, increases your blood pressure, and gives you a boost of stressed-out energy. Your body also releases Cortisol. This is a stress hormone, which releases glucose into your blood stream. It changes the way your immune system responds, stunts your digestive system, reproductive system, and more. That's because those things are not needed during a fight or flight response.
You can learn to manage stress with meditation practices.
Manage Stress with Meditation Practices
It is well known that one of the ways to really free yourself from the vicious cycle of stress is to use meditation for stress management.

Meditation is a great way to find a way of harmonizing your body and mind and letting go of your problems. Through meditation, we can put our lives into some sense of perspective, and attain a sense of relaxation and detachment from the things which are bothering us. When we meditate, our mind 'resets' itself to a simpler, more liberated setting which many people find helps massively with putting their lives in some sort of order, increasing their productivity and efficiency, and making life a little more manageable and enjoyable.
This article introduces a simple way to manage stress with meditation practices: listening to music.
One of the ways many people are using meditation for stress management is with the use of meditative music. Meditative music is intelligently engineered to put your mind into a state of relaxation and emptiness, quickly, easily and without the months of training and effort which goes into independent meditation practices.

With meditative music, you can simply lie on your bed or sit upright in a comfortable chair, let the music and soundscapes wash over your body and mind and help ease and soothe you into a more relaxing state of being. The music will coax your mind into a meditative mode, filling your body and spirit with induced relaxation, and all you need to do is let go and concentrate only on your breathing and the blissful feeling of meditation which you can begin to feel almost instantly.
As you have seen, stress can be very damaging to your health. It would be good if you would take steps to mitigate the stress in your life. You might try eliminating fast food, daily exercise and 9 minute meditation.
If you want your friends to also reduce the stress in their lives, please share this with them.