These words of wisdom from Darlene Cohen, a long time teacher of Buddhism, on Tricycle.com demonstrate the healing power of equanimity.
She learned this lesson the hard way, having to deal with the pain of rheumatoid arthritis. Unfortunately, she passed away in 2011 from ovarian cancer.
---
No Goal | November 21, 2014
---
Just as a clay Buddha cannot go through water and a wood Buddha cannot go through fire, a goal-oriented healing practice cannot permeate deeply enough. We must penetrate our pain so thoroughly that illness and health lose their distinction, allowing us just to live our lives.
– Darlene Cohen, "The Practice of Nonpreference"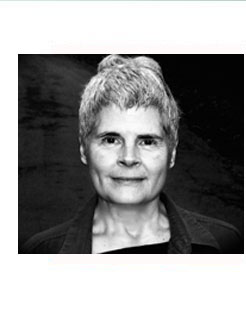 I have been much luckier. When bladder cancer came again at the end of 2013, I approached it with the healing power of equanimity. I took the news in stride and proceeded with the scientific investigation of my second bout of muscle invasive bladder cancer in seventeen years.
The gold standard of medical treatment for muscle invasive bladder cancer is to perform a radical cystectomy – the complete removal of the bladder, prostate, and lymph nodes, and installation of an artificial bladder constructed from bowel tissue. Another alternative is to create an ostomy port in the abdomen for an external bag to collect urine.
I chose to have neoadjuvant chemotherapy as a means to delay the surgery. The chemotherapy was much more difficult than it was in 1997, and I was forced to quit after two complete rounds.
During the four months during which all this took place, I was nourished by my family and friends. I was diligently engaged in my meditation practice and many alternative medical practices. All of this helped me remain equanimous about the cancer and allowed me to focus on healing.
I was inspired to write the Seven Principles of Mindfulness in Healing: How to Be Your Own Advocate, which is now ready for final editing, review, and publication. Let me know if you would like a review copy in the form of a PDF. I'm making it freely available for a limited time to get feedback. Please do not request a copy if you are unwilling to provide feedback.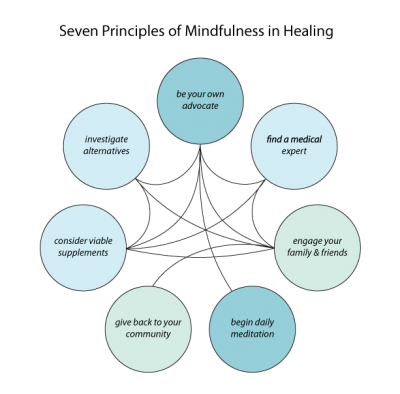 ---
by
Darlene Cohen

Darlene Cohen discovered the secret to finding happiness in the midst of debilitating pain. She shares her knowledge in her popular workshops and now in this book. Cohen, who has suffered from rheumatoid arthritis for eighteen years, was hobbling painfully to her local Zen center one day, when she m… [Read More…]