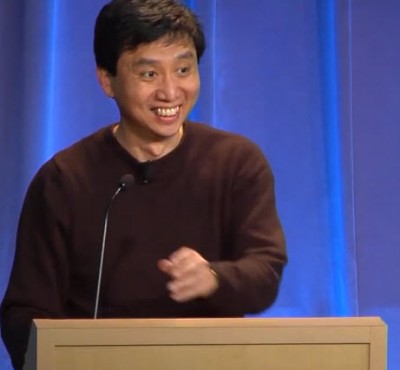 Search Inside Yourself is a popular course at Google and it is also a book describing the course. It was written by Google's "Jolly Good Fellow," Chad-Meng Tan, usually called Meng.
Meng is associated with The Center for Compassion and Altruism Research and Education (CCARE) and
The course and the book take the ideas of mindfulness meditation and combines them with the wisdom of emotional intelligence. This combination provides a set of tools that anyone can use to become calm and master of their emotions. It takes the best of neuroscience, emotional intelligence, and meditation and mindfulness and presents them in a way that anyone can follow.
Meng called upon Zen Master Zoketsu Norman Fischer, Marc Lesser, Buddhist monk Matthieu Ricard, neuroscientist Philippe Goldin, Jon Kabat-Zinn, Richie Davidson, Daniel Goleman, and others to help design the course. He was also inspired by the Dalai Lama and Zen Master Thich Nhat Hanh in this vast undertaking.
It amuses me that of the 16 videos on the Search Inside Yourself website a total of 8 have already been presented to you on Meditation Practices for Healing and Well-being. These are the same videos on Search Inside Yourself with the titles that I have chosen for them.
Click here for more information about the other videos on the Search Inside Yourself book website. The descriptions are taken from there.
With all this overlap, doesn't it make sense for me to collaborate with
Search Inside Yourself
? What do you think after reading this article?
Buy the Book
It is worth it!
I just finished reading it 🙂